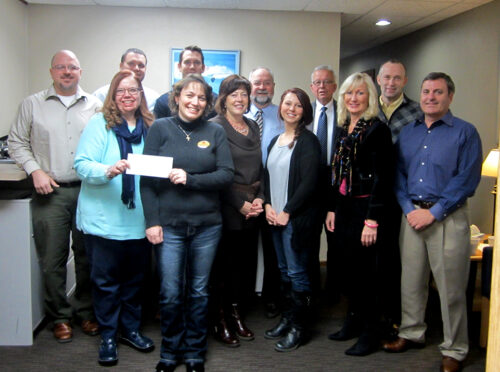 The Hudson Office Gives to Grace Place, November, 2014
The Hudson office presented a check for $2,653.80 to its Foundation partner, Grace Place. This was the result of funds raised from their office garage sale, which also included a $1,000 donation from the Foundation.
Grace Place provides a temporary shelter to homeless individuals and families residing in the St. Croix River Valley. Grace Place Shelter's goal is to promote self-sufficiency by providing a safe and secure environment, while giving guidance to promote independence. Grace Place's programs empower residents to become self-sufficient individuals and families to become independent.