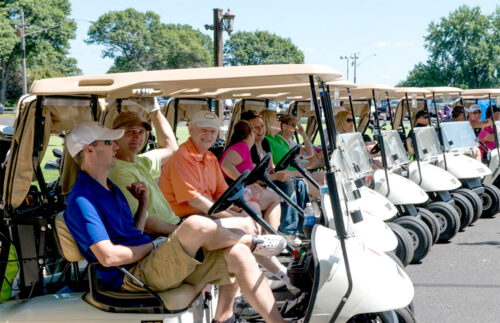 Challenge to Give – Charity Golf Challenge, August 7, 2013
Thank you to all those who showed their support at the Coldwell Banker Burnet Foundation Golf Challenge at Majestic Oaks on August 7. Through the generosity of our customers, sponsors, sales associates and staff, our Foundation event raised $25,000 for our partners who help those in need. We surpassed last year's $21,000.
We had the most beautiful day ever. It was an event to remember with great golf, raffle prizes, silent auction, dinner and entertainment. This event would not have been possible without the hard work of the many people who volunteered their time and expertise, and the generous people who purchased sponsorships and donated auction items. Thank you to each of our offices for their silent auction donations, and thank you to other individual donors including our customers and friends.